Experience Immediate Back Pain Relief With Our 6-in-1 Lumbar Back Care Device


"In the last 2 months I was diagnosed for a disc herniated. Before using this machine, I had a lower back and left leg pain caused by the compression of a sciatic nerve. The first day I used the machine , I found that I could walk better with less pain in my leg. I started using it twice a day and it was less painful to use. After using it for 2 weeks , I could almost walk without pain ! This massager has been magic for me.... "
Spinalcare UG300 - The Complete Lumbar Care System
Experience Immediate Back Pain Relief Completely Safe With Zero Medications !
Spinalcare UG300 is designed to reduce lumbar back pain, improve proper back posture and treat various lumbar problems.
Enabling treatments that previously were once only available from physiotherapists such as dynamic traction, heat therapy, TENS therapy, and full body massage at your own home.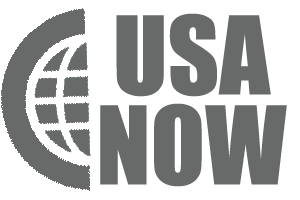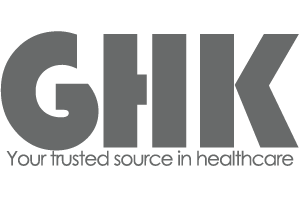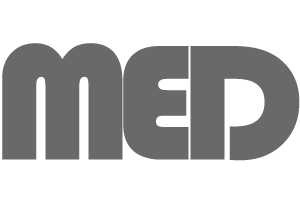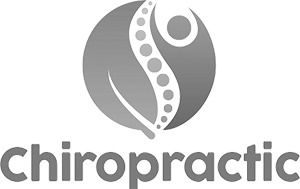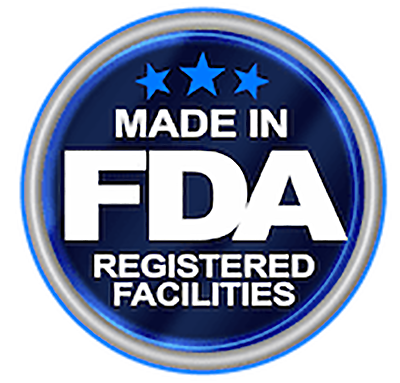 Spinalcare UG300 is an official FDA Cleared Medical Device that is manufactured in our FDA registered facility.
It's important to know where a medical device is manufactured because only certain facilities are approved to make them in accordance with FDA standards.

All products manufactured through a FDA approved facility goes through rigorous safety and quality tests for every component before they reach you at consumer level.
Please keep the following in mind to make sure that the recovery device you are buying is genuine and also from a reputable source
By using the Spinalcare UG300 Frequently , you can expect :
Improvement in Mobility and Flexibility

Immediate Back Pain Relief

Reduced Pressure of Pinched Nerves
Spinalcare Can Help With :
Herniated or slipped discs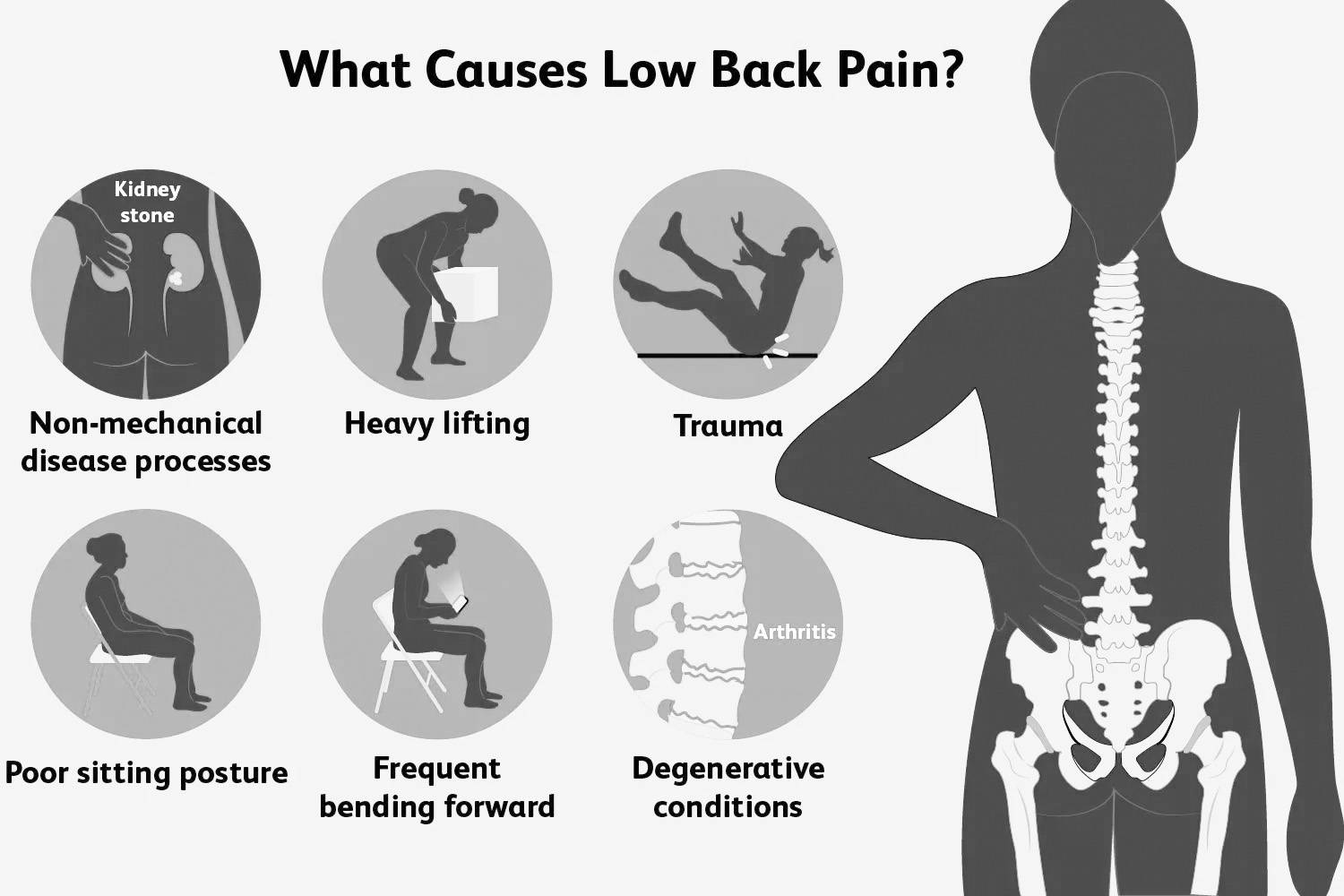 Image credit : verywellhealth / Alexandra Gordon
Lower back pain is very common and most people will have it at some point in their lives. In fact, according to the National Institute of Neurological Disorders and Stroke (NINDS), lower back pain is the most common cause of job-related disability and one of the biggest reasons for missing work in the US.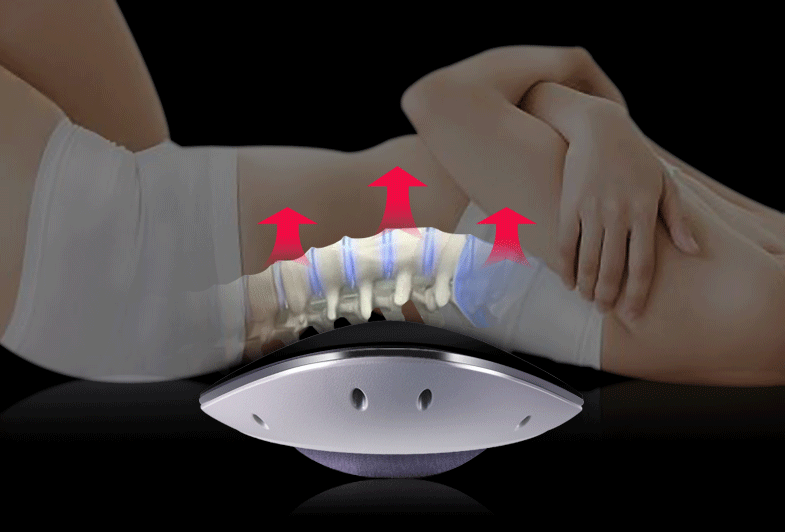 Spinalcare UG300 uses 6 therapy functions replicating treatment techniques that have been proven effective in clinical applications by physicians worldwide for natural, safe, and effective lower back pain relief by incorporating various proven therapies such as;

1. Rhythmic Dynamic Air Traction
2. Far Infrared Heat
3. Red Light Therapy
4. Electric Pulse Therapy
5. Multi-Frequency Vibration
6. Magnetic Therapy
By using the Spinalcare twice daily for just 10 minutes, you can keep the Spine active, and prevent Lumbar spondylosis (age-related wear and tear).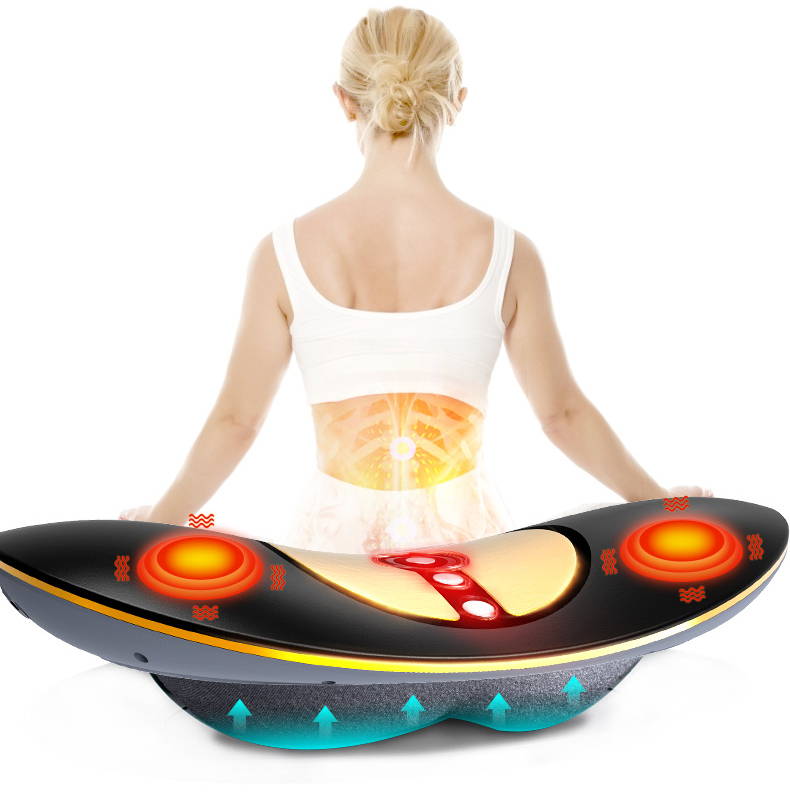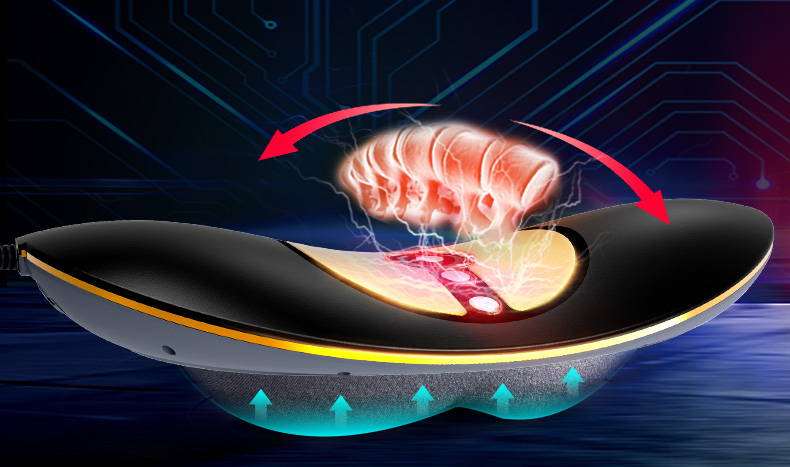 Lumbar (lower back) traction helps to separate the spaces between your vertebrae, the bones that make up your spine. In theory, slightly separating these bones can help take the pressure off pinched nerves (such as the sciatic nerve) to decrease your pain and improve your mobility.
These improvements may lead to improved mobility, range of motion, and alignment. This will allow you to go about your daily activities with greater ease.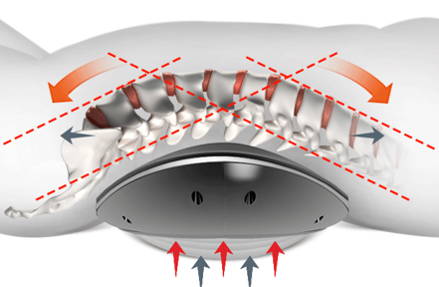 Spinalcare UG300 will help you do the dynamic stretching exercises by pushing the waist up and down with the help of gravity.
The device will help you with traction and movement while the waist is stretching. Moving the lumbar vertebrae continuously promotes posture correction.
The device's built-in safety mechanism shuts off automatically after 15 minutes.
6 Key Feature Of The Spinalcare UG300
Rhytmatic Dynamic air traction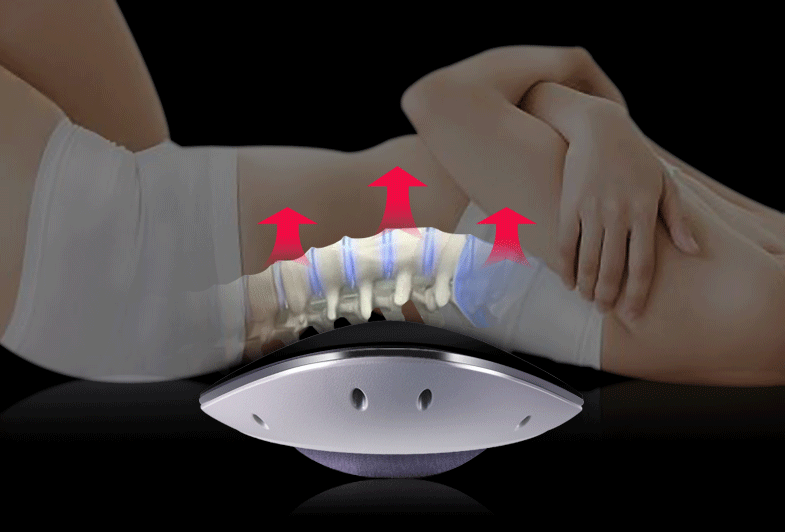 Spinalcare UG300 utilizes powerful rhythmic dynamic traction and with a bit of help from gravity, it achieves the perfect 22° stretching curvature which boosts blood and nutrient flow.
It will help you do the dynamic stretching exercises by pushing the waist up and down with the help of gravity.
By such exercise, it pulls apart vertebral space evenly and treats different causes of low back pain, tension, and tightness helping to relax the muscles, which can significantly relieve pain and stiffness while increasing flexibility.
The height increased by +2.75 inches during traction.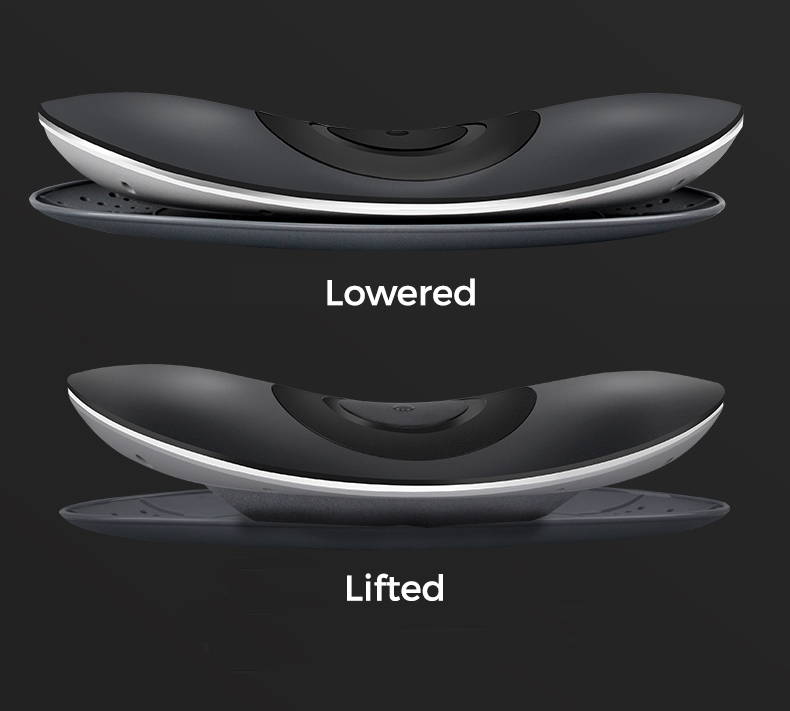 Electric Pulse Acupuncture (TENS)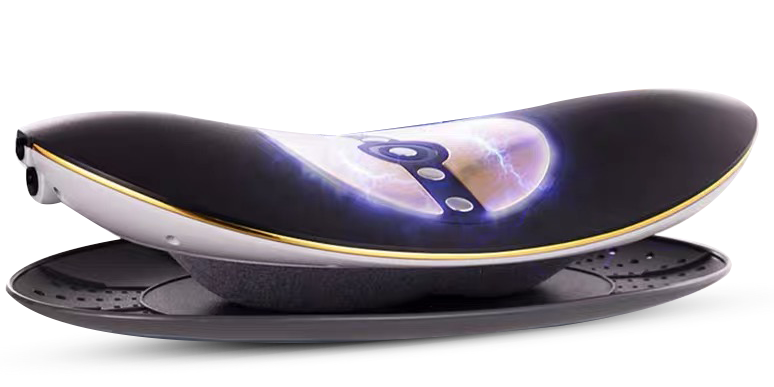 3 modes, 20 levels per mode: use electrical impulses transmitted to deep skin, and use electrical impulses simulation variety of massages to achieve deep relaxation of the lumbar spine.
It's built-in pulse generator sends electrical impulses to the spinal cord, stimulates and regulates the nervous system helping to ease tiredness, promote blood circulation, enhance immunity, improve sleeping quality and activate collaterals to relieve your body pain.
This device utilizes Bionic TENS (Transcutaneous Electrical Nerve Stimulation) which penetrates 1.2-2 inches / 3-5 cm deep into the skin and directly hits the pain point.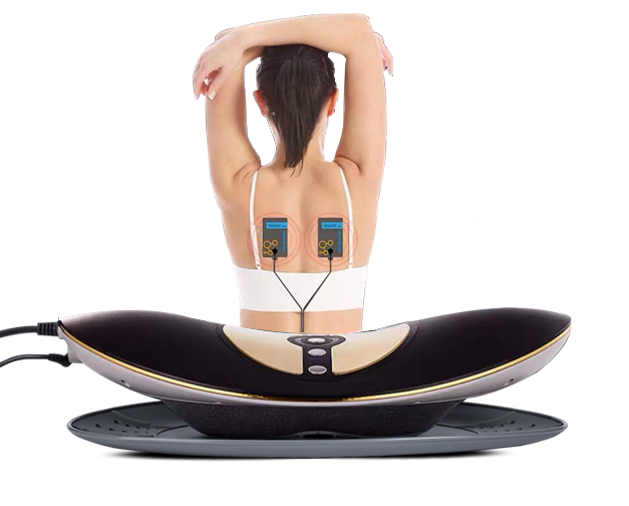 Spinalcare UG300 provides 3 adjustable temperature settings to comfort the individual preference and apply soothing heat therapy to aching lumbar muscles.
Far infrared heat can penetrating 10x deeper to increase blood flow to the source of pain to relieve pain and inflammation ,
This heating therapy delivers gentle heat to tender muscles, increasing blood flow, and allowing muscles to relax.
Combine Traction along with Heating to help treat Pinches, Stiffness, Tension, Strains, Increasing blood flow, Relaxing spasms, and Soothing muscles.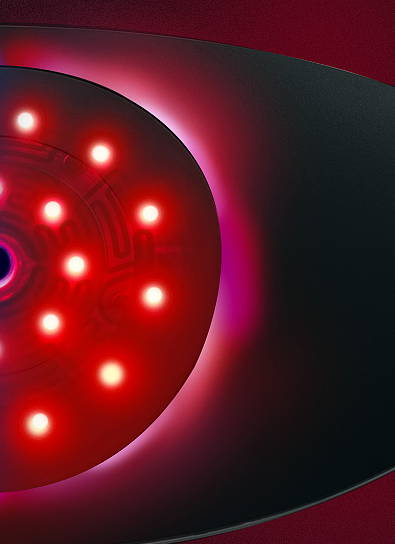 Red light therapy, also called low-level laser therapy (LLLT), is used to manage pain caused by osteoarthritis, spinal disorders, muscle tears, bone breaks, and connective tissue problems like tendinitis.
Red light treats pain by supporting and amplifying the body's natural healing mechanisms. This includes:
- Cellular Energy
- Reduced Inflammation
- Stem Cell Activation
- Increased Collagen Production
- Increased Blood Flow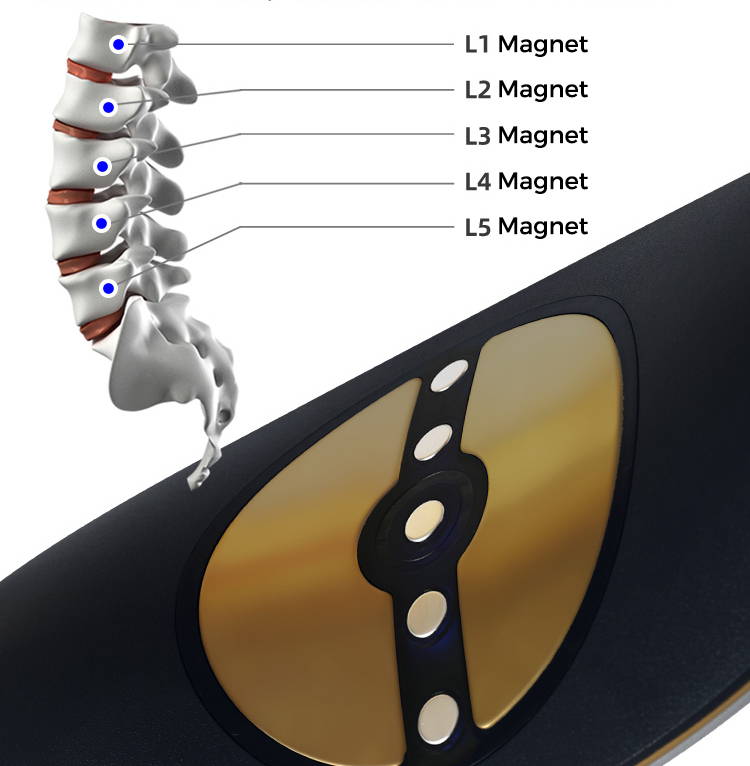 Magnetic therapy is a natural, gentle, non-invasive and non-drug method known for its antalgic, anti-inflammatory, draining and circulatory properties.
The application of magnets generates micro electric currents in the blood. Due to its iron content, the blood reacts to the magnetic field. The human body contains 5 to 6 liters of blood that brings oxygen and other nutrients to all organs. Magnets increase the conductivity, accelerate blood circulation and bring more oxygen to cells, organs, tissues, improving their function.
Intensification of the blood circulation increases the supply of oxygen and facilitates the elimination of waste such as uric acid. This results in a decrease in pain. It also allows for faster replacement of damaged tissue and healing of wounds..
Multi-Frequency Vibration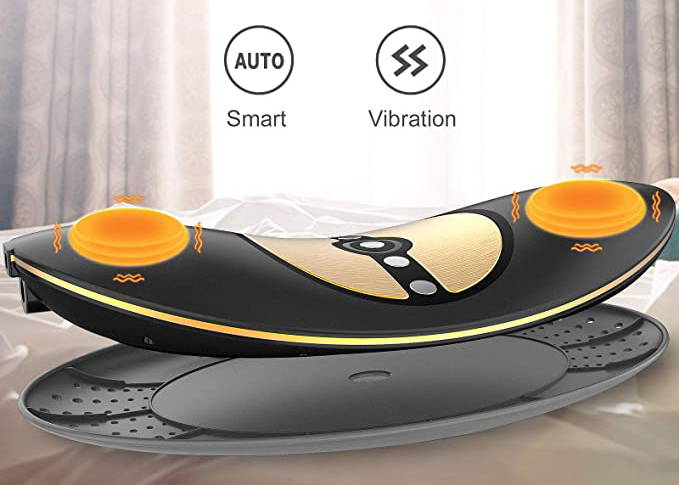 Micro-chip controlled, two high power 3000RMP motors provide powerful vibration massage, which can help relax the muscle and promote the blood circulation.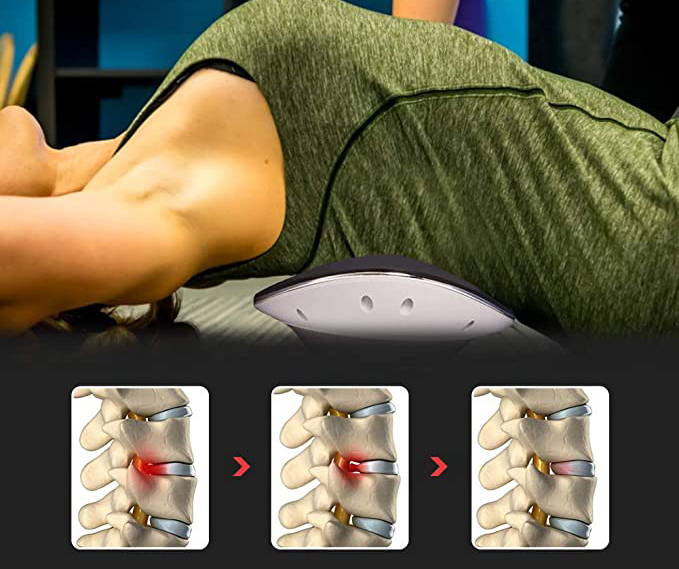 Good and fast delivery
The Spinalcare works wonders and did relieve my back.
relaxation for the back
Very relaxing with enough massage possibilities. A very good purchase.
Very good
I have found it beneficial for my ailment
It is fantastic. Has helped my husband's lower back and shoulder so much he is back surfing
Christmas Gift
I gave this item as a Christmas gift to my son in law and he loves it.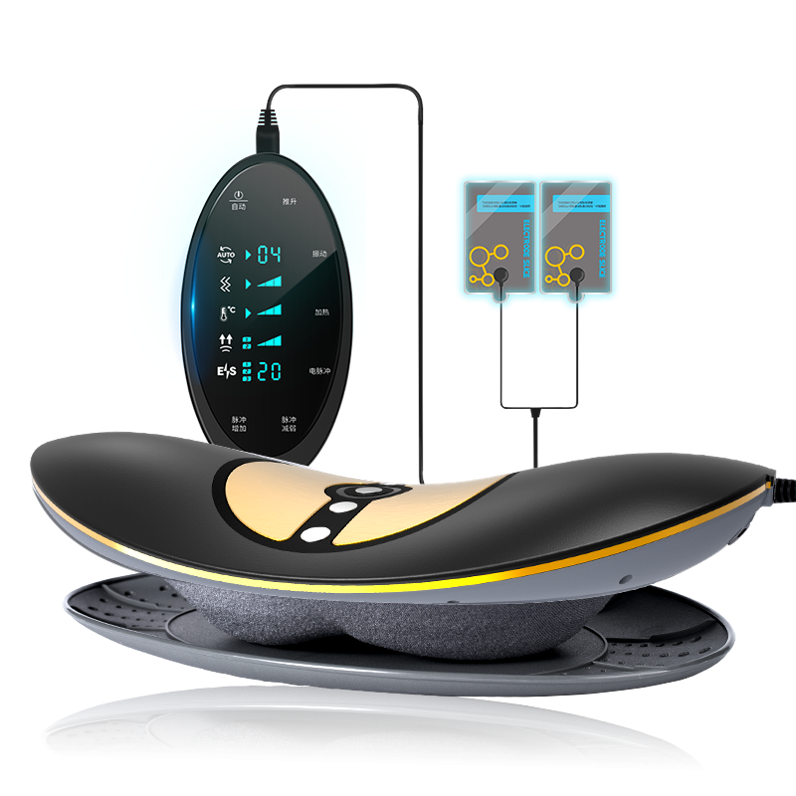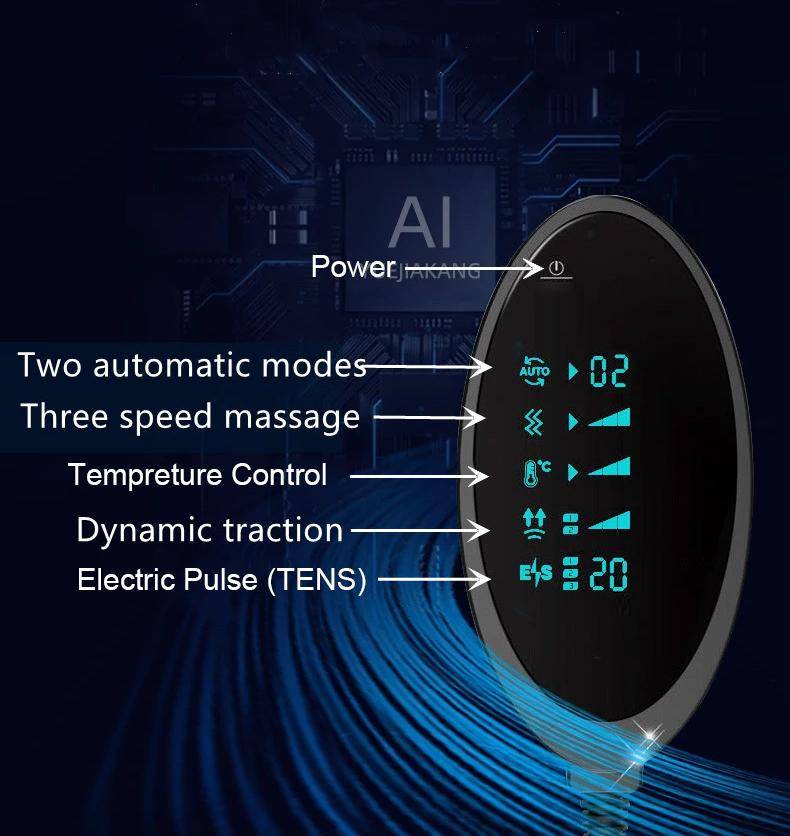 External electrode patches can be applied to many other parts of the body, such as legs, back, joints, arms, etc.
Equipped with a reinforced plate for better function when used on a bed, sofa, yoga mat, etc
Place Spinalcare on side B of the plate to add +1 inches to the height.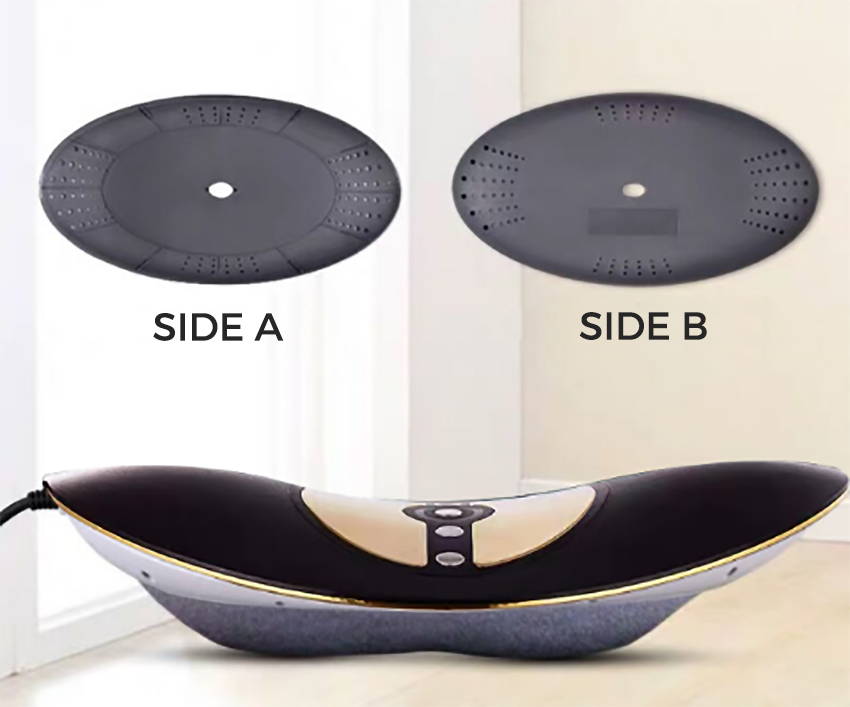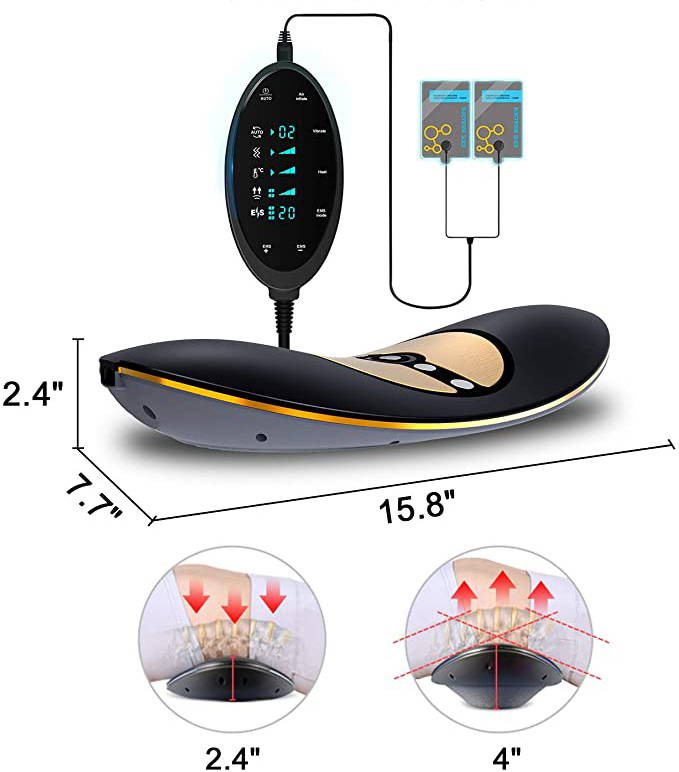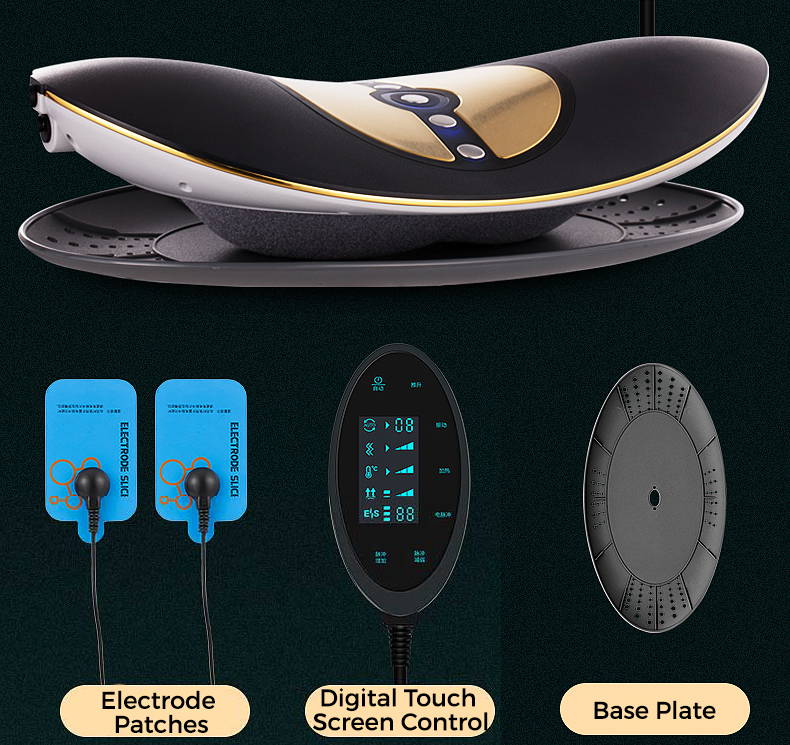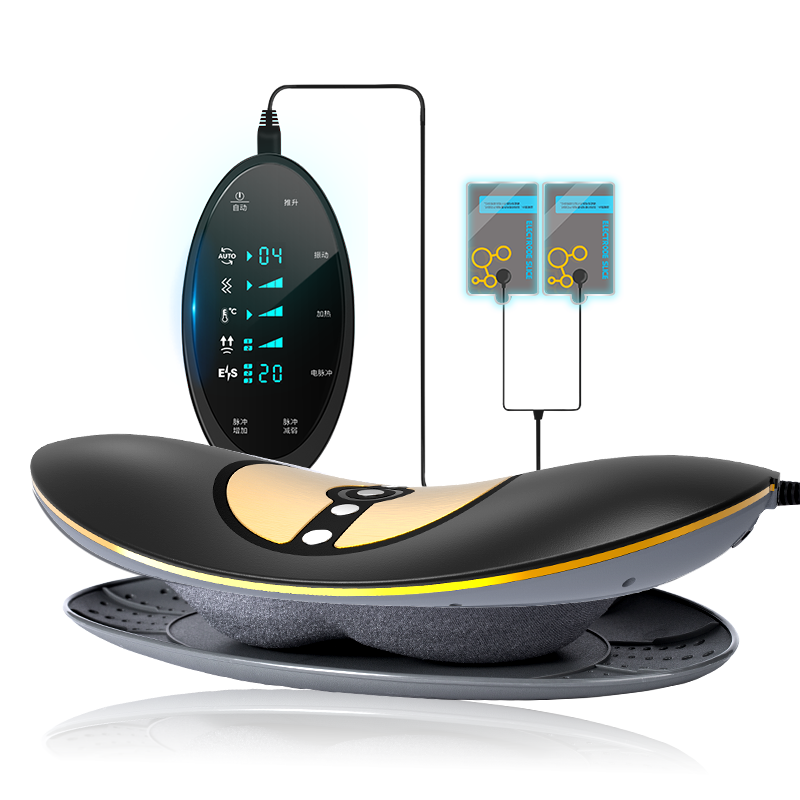 • Material: ABS + PC
• Power: 12V 100-240V AC/DC Adapter
• Heating Temperature Range: 45℃-65℃
• Vibrating Speed: 3000RPM/Min
• Adapter Cable Length: 1.5M
• Product Size: 48 * 26cm / 15.7 * 8in (L * W)
• Product Weight: 1180g / 2.6LB
CHECK OUT OUR OTHER BEST SELLERS
Side effects and warnings
Do not use TENS therapy at these specific body locations if you have any of the following conditions:

Do not use TENS therapy over or close to the areas where an electronic device is implanted. TENS could cause these devices to malfunction.
Are pregnant. Do not apply TENS therapy to the abdomen; pelvic area; lower back; or to acupuncture points at the knee, hand or ankle. (However, TENS can be used for labor pain.)
Cancer. Do not apply electrodes to areas of the body where there is known or suspected cancer. Do not use TENS if you have undiagnosed pain and a history of cancer in the last 5 years.
Epilepsy. Do not apply electrodes to your head, neck or shoulders. The impulses could cause seizures.
Deep vein thrombosis or thrombophlebitis. Do not use TENS therapy as it may increase blood circulation, which may increase the risk of dislodging a blood clot.
A bleeding (hemorrhagic) disorder or recent or actively bleeding tissue. TENS therapy could increase bleeding at the tissue site or increase the risk of bleeding in persons with bleeding disorders.
Heart disease. Do not apply TENS therapy to the chest if you have heart disease, heart failure or arrhythmias.
In addition, TENS should not be applied:
To infected tissues, wounds due to osteomyelitis or if you have tuberculosis. TENS therapy may result in the spread of infections.
To areas of tissue that have been recently treated with radiation.
To damaged skin (Except for open wounds where the intent is to use electrical stimulation to heal tissue. In these cases, therapy should be guided by a skilled therapist.)
Near or over eyes or mouth, front or side of neck, or on the head.
Near reproductive organs or genitals.
To areas of the body that lack or have reduced sensation.
In persons who have trouble communicating or who have mental impairment and cannot provide feedback to ensure the safe use of TENS.
If you have any current or past health issues, or any concerns or questions, always check with your healthcare provider before using TENS.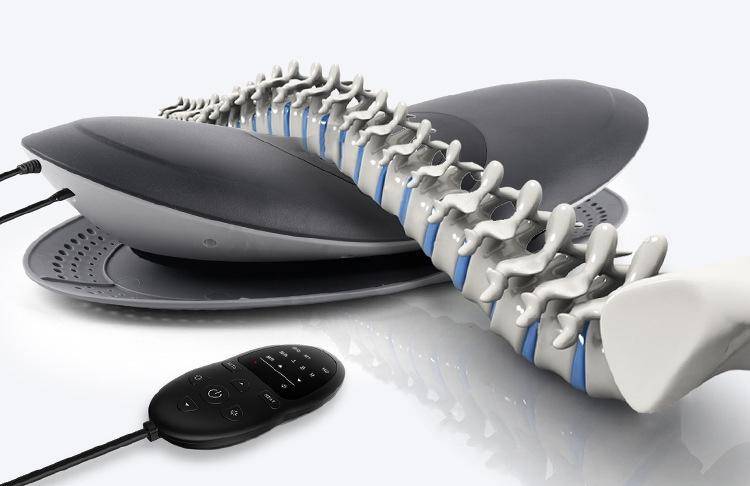 Warning & instructions : Please follow the instructions provided in the operating manual for safe use , and maintain regular maintenance of the product. The information in this product is not intended to diagnose or treat a health problem or disease. If you have any medical problem , contact your healthcare provider immediately. By placing an order with phamcare.com , you agree to indemnify, defend and hold harmless Phamcare and our parent, subsidiaries, affiliates, partners, officers, directors, agents, contractors, licensors, service providers, subcontractors, suppliers, interns and employees, harmless from any claim or demand, including attorneys' fees, made by any third-party due to or arising out of your breach of these Terms of Service or the documents they incorporate by reference, or your violation of any law or the rights of a third-party.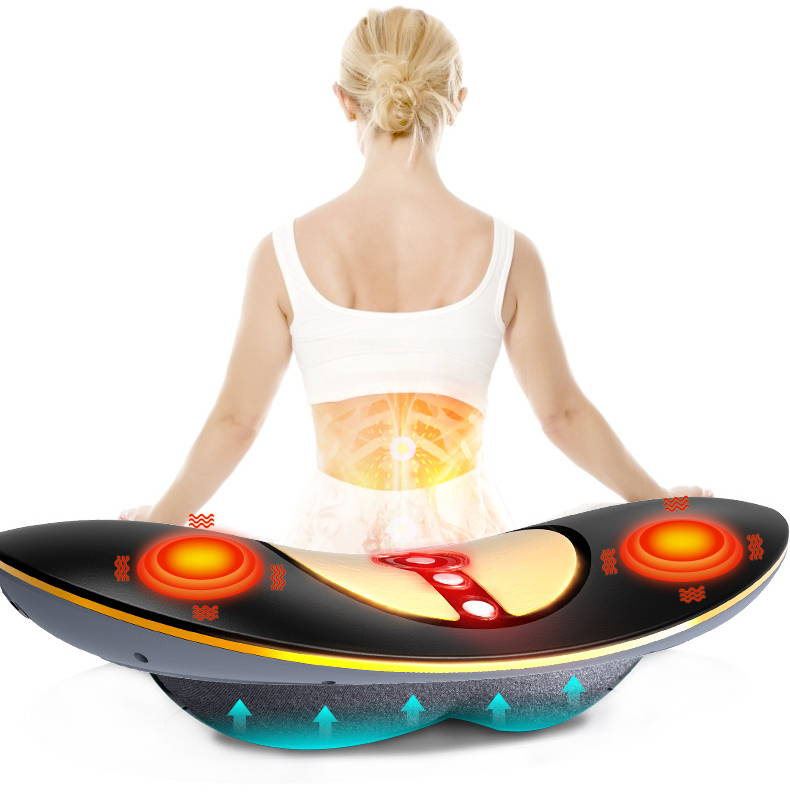 Established in 2018, Recovapy.com was formed to provide effective healthcare products .
We have established enduring business relationships with our customers because we have an in-depth working knowledge of the healthcare industry and that knowledge is reflected in our quality products and customer service.
We stand behind every one of our products with industry-leading guarantees and a customer-friendly return policy.