FDA-approved Tri-Spectrum Red Light Therapy Device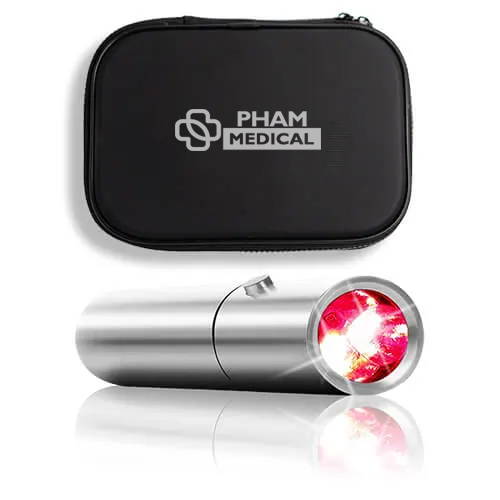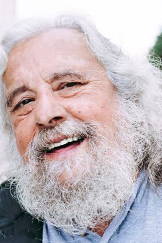 "I went to my Podiatrist and was diagnosed with Achilles tendonitis causing severe pain making it almost impossible to walk. He mentioned red light therapy as something to try, of course at a high cost and up to twenty more visits to his office! I did some research and decided to give the Red Therapy Pro device a try. I have to admit, it is not an instant cure but I have been using it just short of three weeks and am happy to say that the pain is for the most part gone and the site swelling has reduced considerably. It is very clear that the Red Therapy Pro was carefully engineered and in my opinion is well worth the cost. I would highly recommend.!... "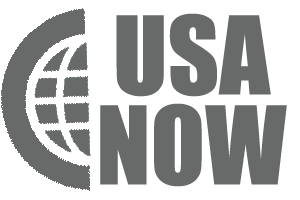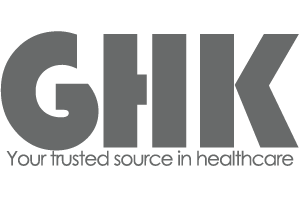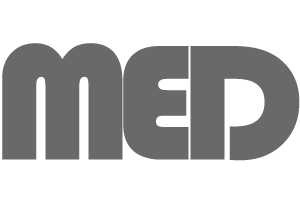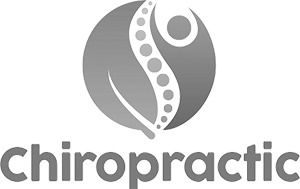 Do you suffer from chronic or acute pain, arthritis, back pain, joint pain, tendonitis, sprains, or other muscle pains?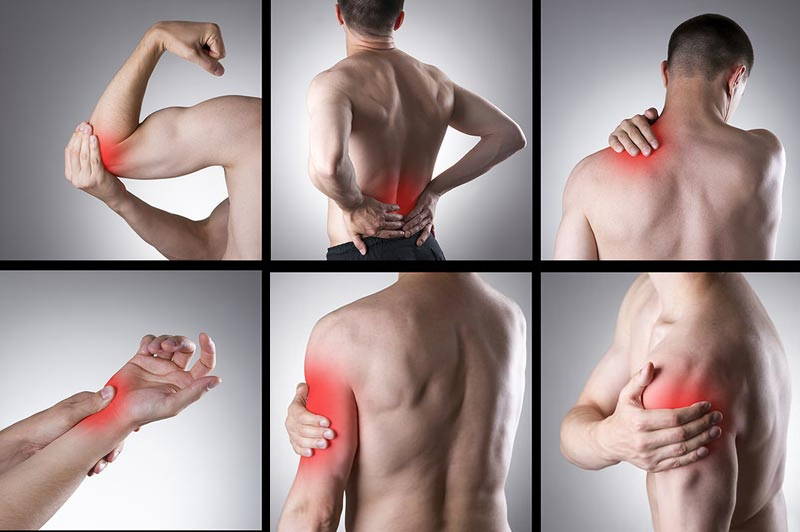 Red Therapy Pro RG600 near-infrared light therapy device provides deep , powerful pain relief without causing harmful side effects.

Unlike traditional pain relief methods, or surgeries that are expensive and can cause a myriad of side effects, our red light therapy is an affordable and safe way to reduce aches and pains in the comfort of your home.
No matter what your ailment, the vast majority of your recovery is dependent on your body healing itself and Red Therapy Pro UG600 can help to speed up the process.
What is Red Light Therapy ?
Red light therapy is a safe, non-invasive, pain-free form of photobiomodulation (PBM). By placing the device on or near the skin and emitting a specialized 660nm red light, healing of joints, muscles and tissues is stimulated at the cellular level.
With over 40 years of scientific study, photobiomodulation therapy (PBMT) has been proven to provide fast pain relief and increased healing with minimal, if any, side effects. What's more, it has been shown to be an effective treatment for animals as well as people.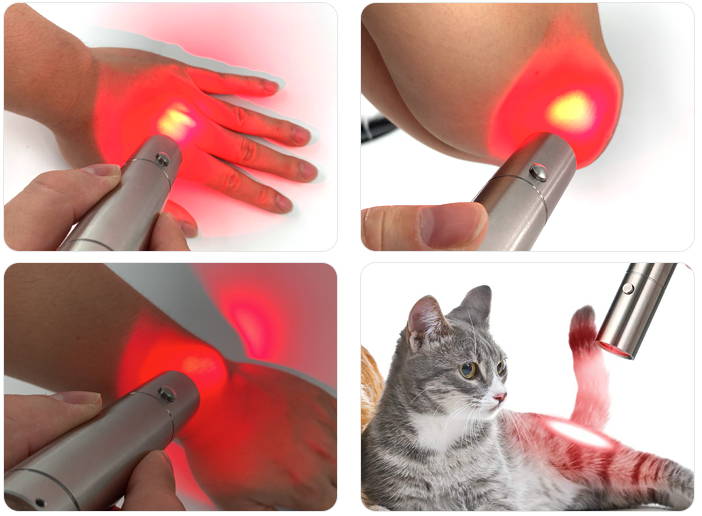 Red and near-infrared light aren't blocked by blood or water as much as other wavelengths, making them ideal for treatment on a wide variety of injuries and conditions on and beneath the skin.
These wavelengths are used on everything from burn treatment and flesh wounds to joint and muscle pain, sports injuries and more.
How Does Red Light Therapy Work ?
Red light therapy benefits the body's tissues because they can absorb this type of light and convert it to cellular energy through a process known as ATP.
Many studies have shown that this cellular energy promotes activity in your mitochondria — the part of the cell responsible for generating protein, collagen and healing agents. Therapy also improves blood flow in the treatment area, speeding healing and minimizing pain.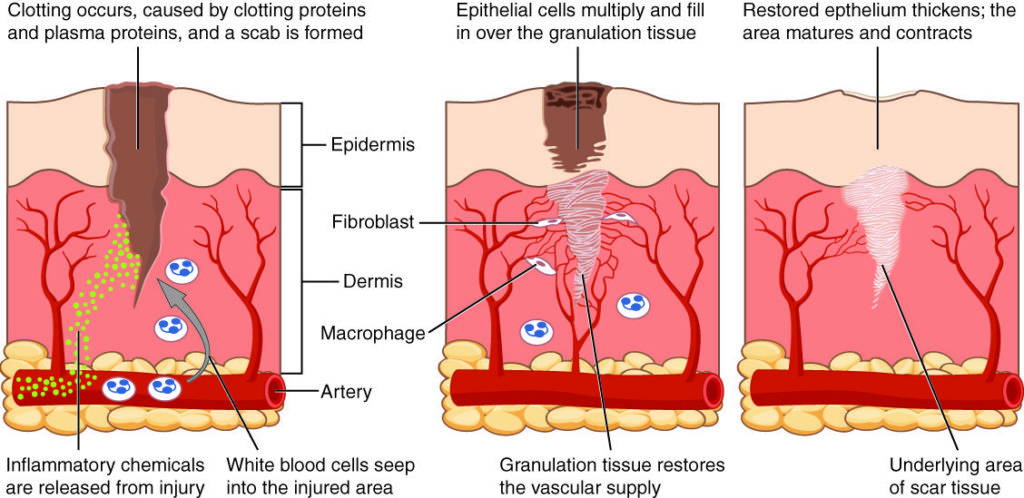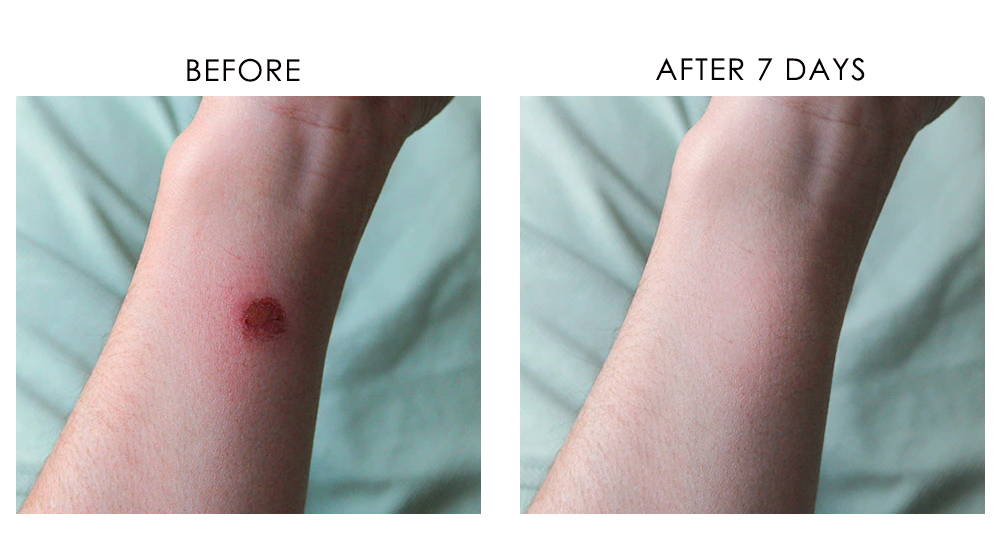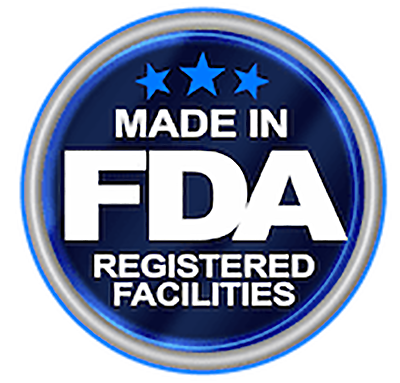 Red Therapy Pro RG600 is an official FDA Cleared Medical Device that is manufactured in our FDA registered facility.
It's important to know where a light therapy device is manufactured because only certain facilities are approved to make them in accordance with FDA standards.

All products manufactured through a FDA approved facility goes through rigorous safety and quality tests for every component before they reach you at consumer level.
Please keep the following in mind to make sure that the recovery device you are buying is genuine and also from a reputable source
Benefits Of Red Therapy Pro RG600
The Red Therapy Pro is designed to activate the deep healing of your cells and reduce pain.
Relief & treat arthritis pain, joint pain & muscular aches

Relieve inflammation & swelling

Increase range of mobility

Improve healing speed after surgery

Promote cells regeneration, blood flow and anti-inflammation.

Treat skin conditions such as scars, acne, marks, signs of aging and many other skin issues.

Completely safe pain relieve. Zero medication required.

A portable Deep Healing therapy to promote the growth of new cells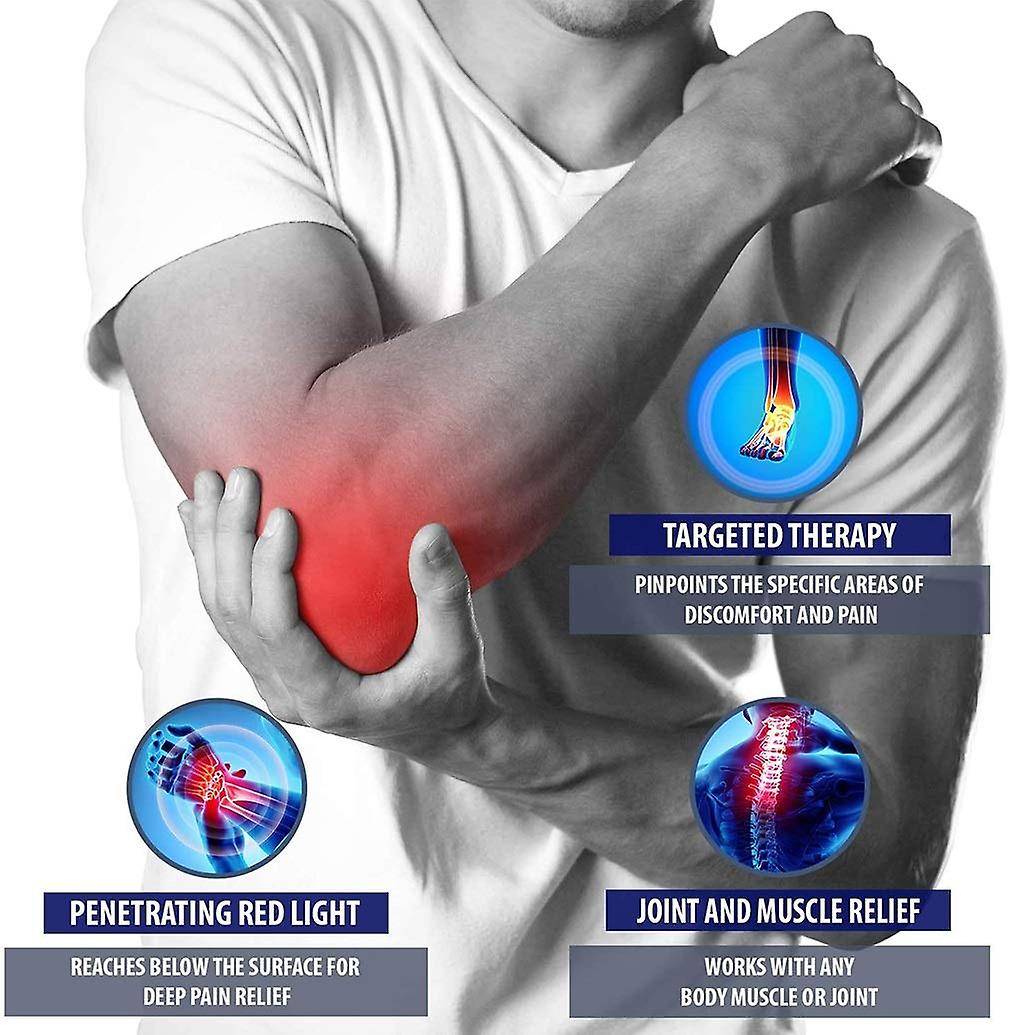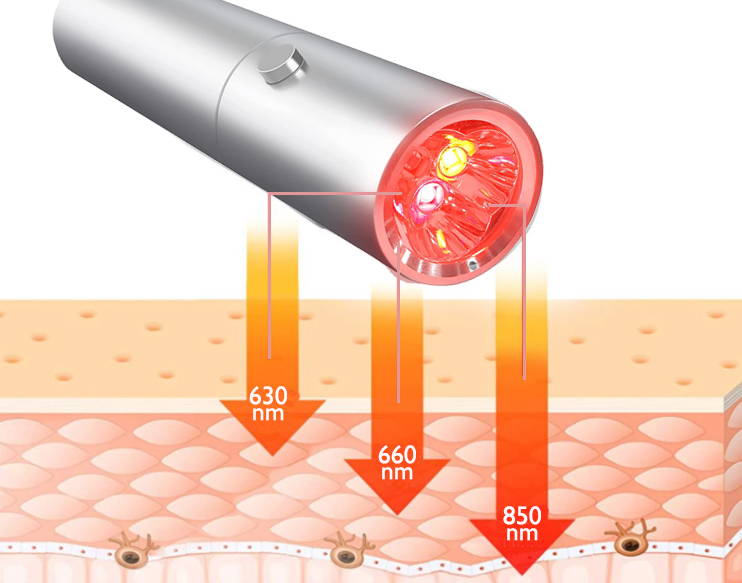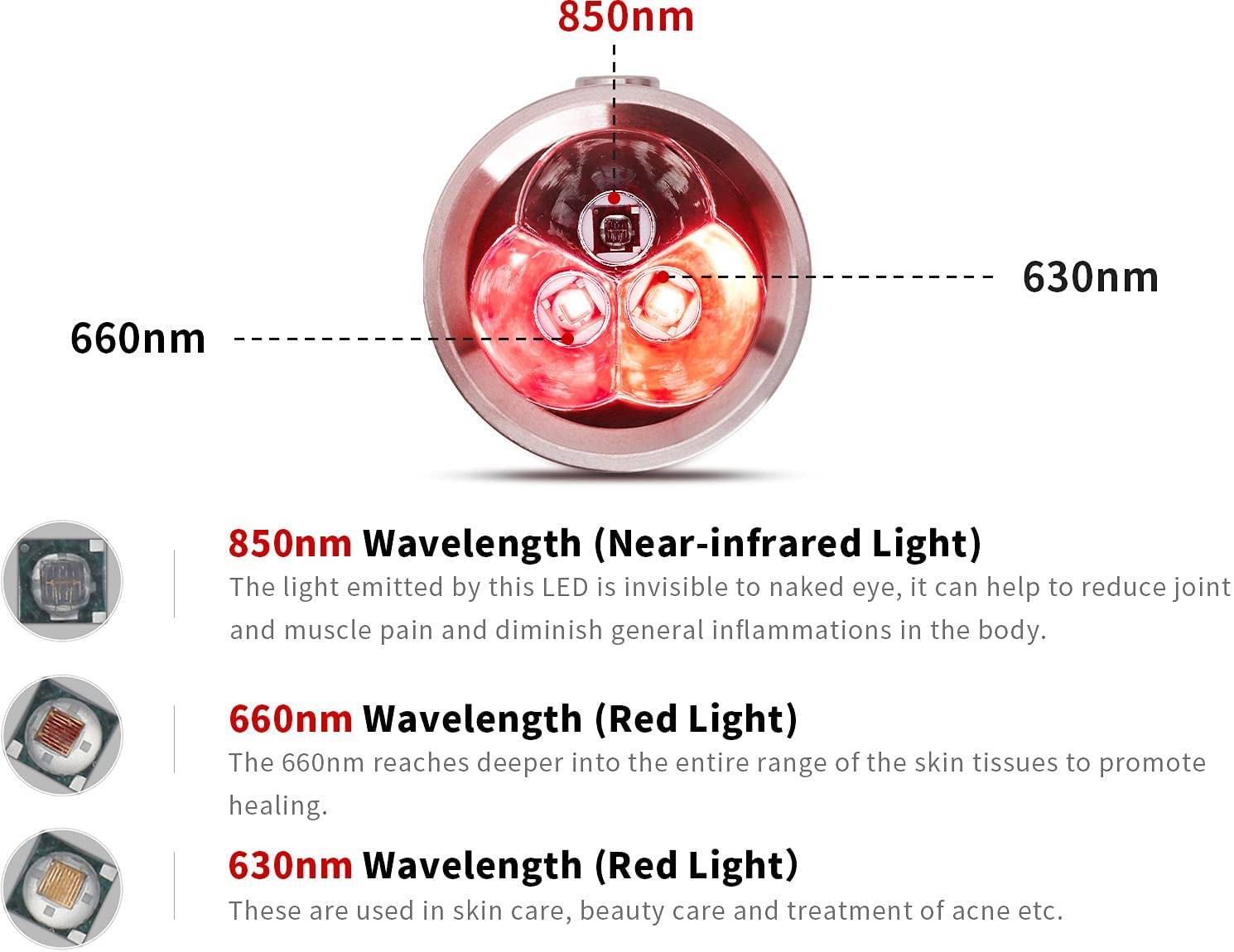 Red Therapy Pro RG600 provides red light therapy with a powerful LED light to help you see results fast.
Our Tri-Spectrum Technology that includes 630, 660, and 850 wavelengths , which are the exact light wavelengths needed to penetrate deep into the skin and sends healing energy to the injured cells.
With more energy, your injured cells can function more efficiently, rejuvenate themselves, and repair damage.
Applying at skin level ensures deep light penetration every time, meaning quicker recovery.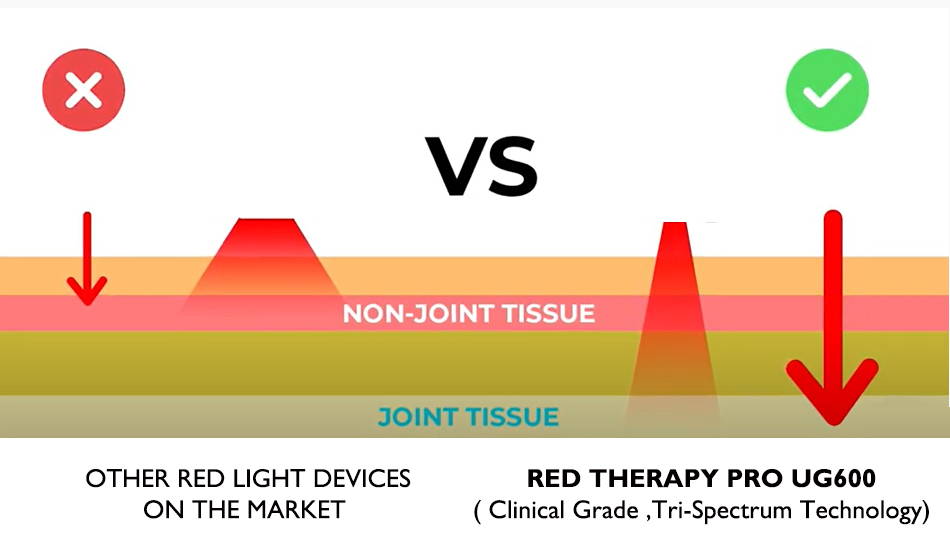 Hold the unit over the painful area at a distance (anywhere from touching the skin to 1inch away from the skin , depending on the depth of treatment desired . The Red light penetrates up to 2 inches into your tissue or joints .
Hold the unit on the treating area for 5 minutes , below is a general guide for your reference :
Light Pain : 5 minutes per treatment spot , once a day
Average Pain : 5 minutes per treatment spot , 2 times a day
Deep Pain : 5 minutes per treatment spot , 3 times a day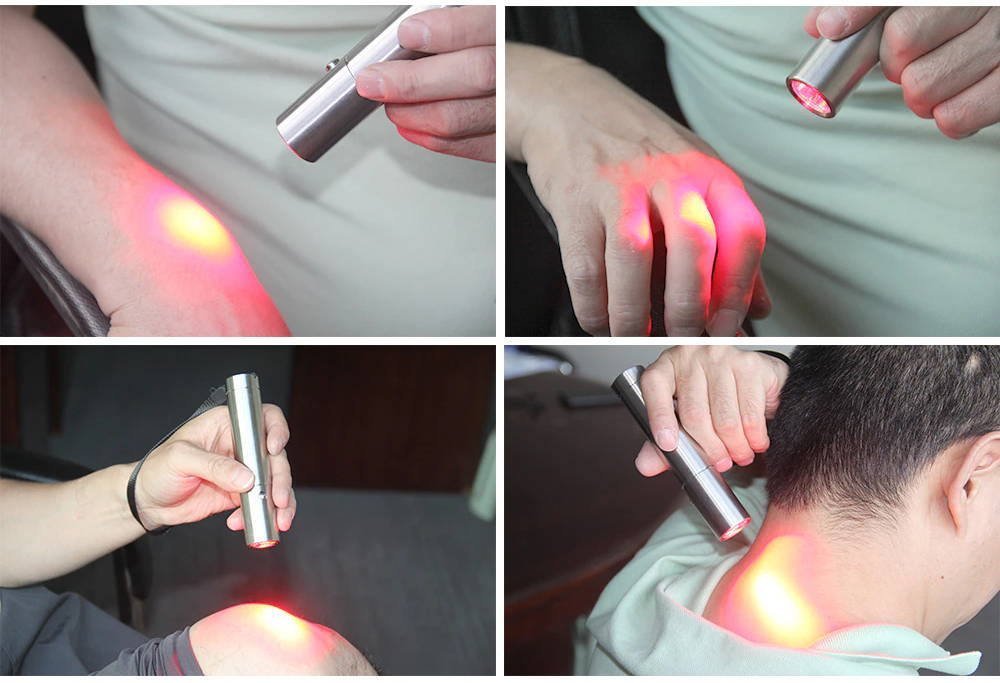 The treatment spot is an area covered by the red light beam .
Shop Red Therapy Pro RG600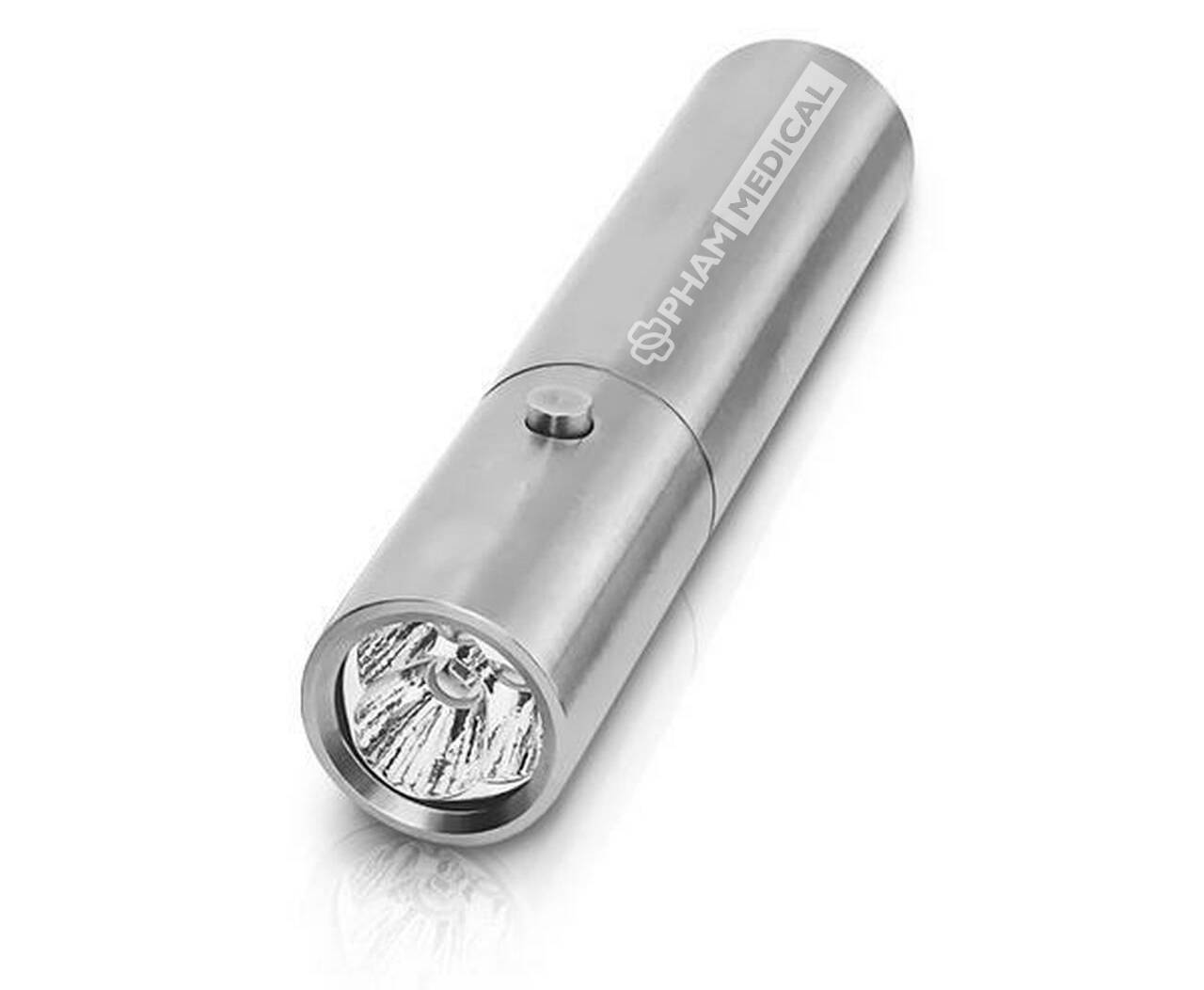 Each Red Therapy Pro Set Includes :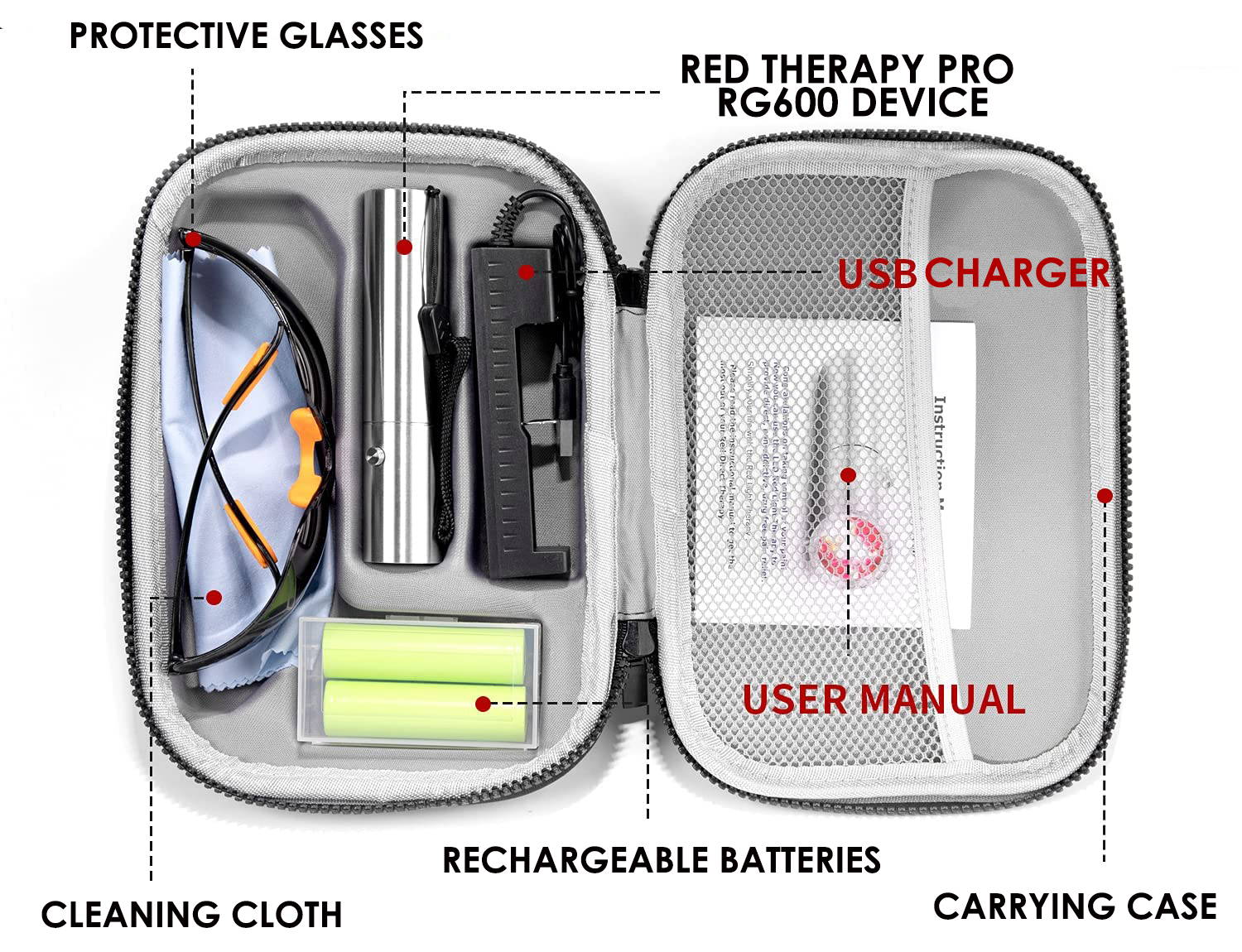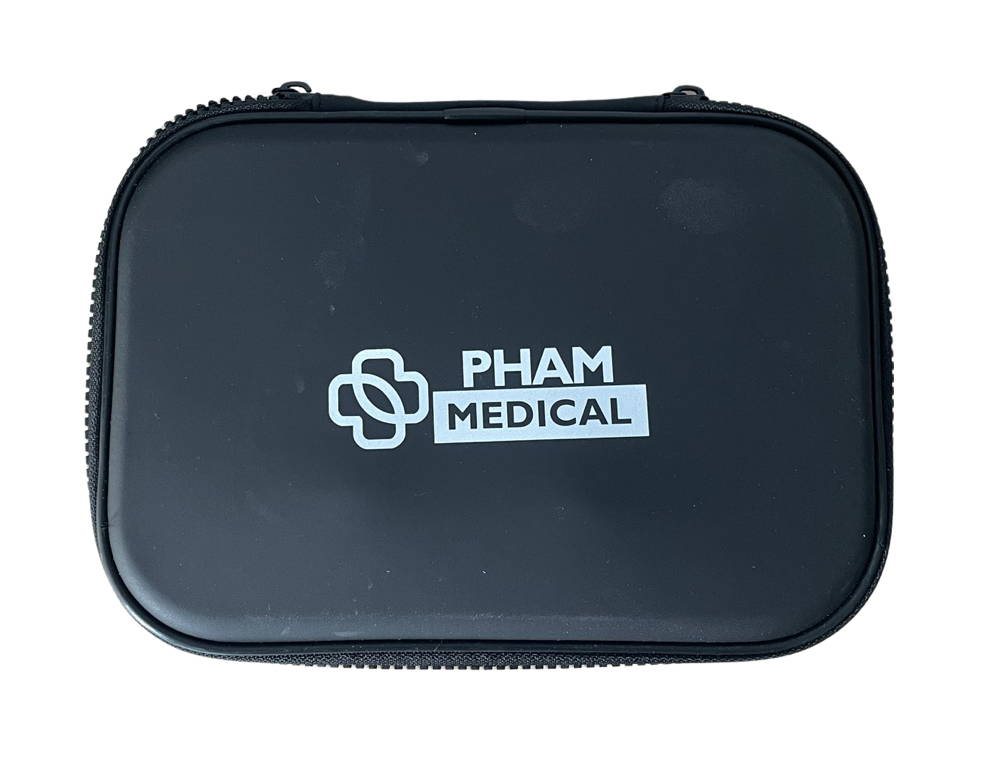 Treatment Plan for optimal results

The severity of your skin condition, age, overall health, and sensitivity to light influence how long and how often to bathe your skin in red light.
Red light therapy is very safe, and rarely has any side effects. Still, we recommend a slow introduction to determine what will work best for you.
As with everything, "more" isn't necessarily "better." You won't notice big changes in your skin immediately because healing is occurring at the cellular level and cells require time to heal and regenerate. Noticeable improvement usually comes after 2 - 4 weeks of consistent use.
While many people achieve pain relief from Red Light Therapy almost immediately others see measurable pain relief over time
Healing Times Depend on Many Different Factors

- How severe the injury is (What is the Grade of the Injury or Tear?)

- How long you've been injured (Is the injury new or old? Is it a recurring injury?)

- Where the injury is located (Is it located in an area that you will have difficulty resting and restricting movement of, or in an area that might be easier to rest and immobilize?)

- How much time you can dedicate to treatments (How often are you treating your injury? How long are the treatment durations?)


-How much rest you are able to get (If you are not resting the injured area sufficiently this can lead to further strain and potential re-injury)

- All injuries have different estimated healing times

- Every person is different so there is no definitive healing timeline for any injury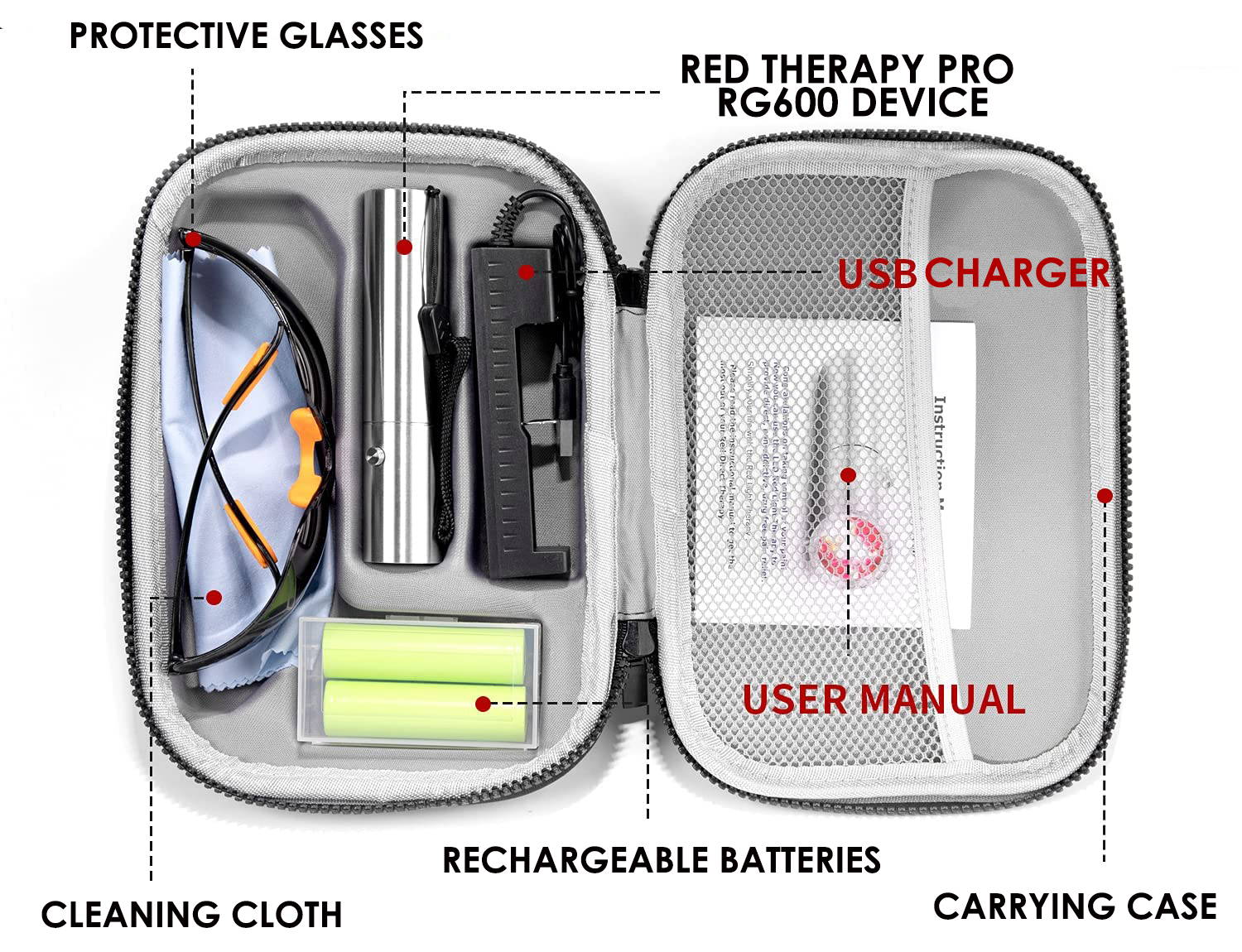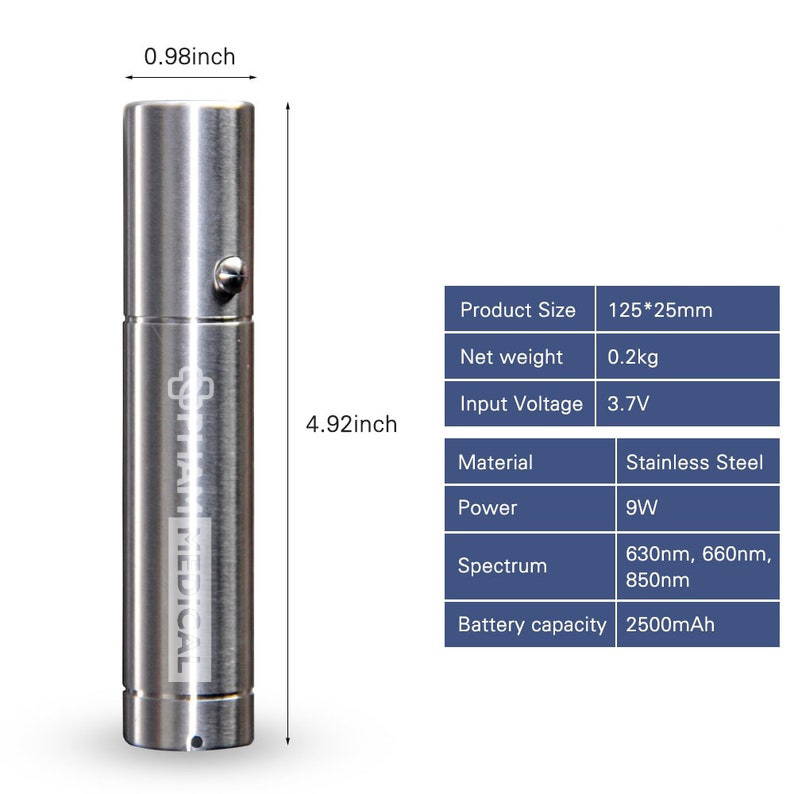 Certifications: FDA, CE, RoHS
Size: 4.7" x 1"
Irradiance output power:
- at 0 inch: > 200 mW / cm²
- at 1 inch: 120 mW / cm²
- at 3 inch : 45 mW / cm²
- at 6 inch : 25 mW / cm²
Leds lifetime: 50,000+ hours
Weight:0.5 lbs
FDA Classification: Class II
Batteries: 2 rechargeable 18650 Ion batteries included
100% No-Risk Money Back Guarantee
CHECK OUT OUR OTHER BEST SELLERS
Side effects and warnings
Generally, it's safe to perform cervical traction, but remember that results are different for everyone. The treatment should be totally pain-free.

It's possible that you can experience side effects such as headache, dizziness, and nausea upon adjusting your body in this manner. This may even lead to fainting. Stop if you experience any of these side effects, and discuss them with your doctor or physical therapist.
It's possible for you to injure your tissue, neck, or spine. You should avoid cervical traction if you have:
post surgery hardware such as screws in your neck
a recent fracture or injury in the neck area
a known tumor in the neck area
a bone infection
issues or blockages with vertebral or carotid arteries
osteoporosis
cervical instability
spinal hypermobility
It's important that you follow any safety instructions and recommendations provided by your doctor
Make sure you're performing the movements correctly and using the appropriate amount of weight. Don't overexert yourself by doing cervical traction for too long. Discontinue use if you experience any pain or irritation or if your symptoms get worse.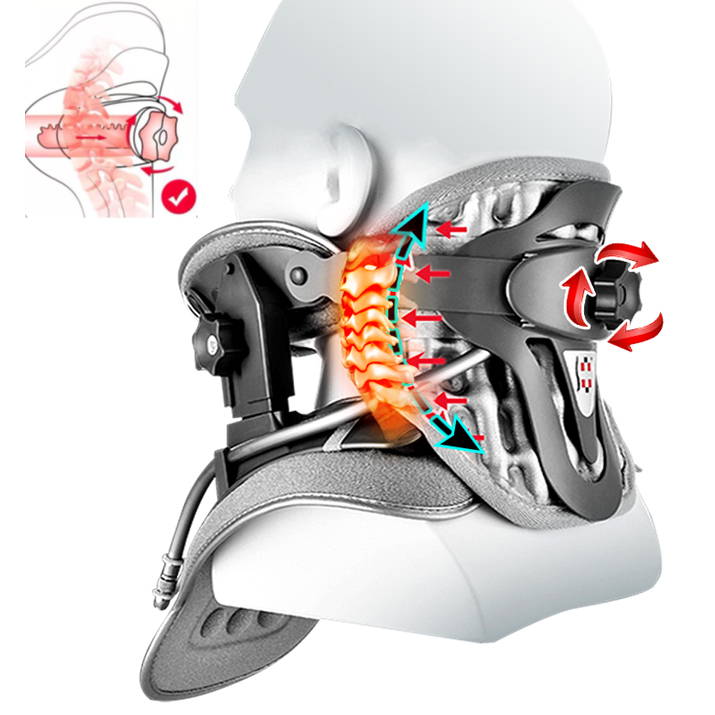 Warning & instructions : Please follow the instructions provided in the operating manual for safe use , and maintain regular maintenance of the product. The information in this product is not intended to diagnose or treat a health problem or disease. If you have any medical problem , contact your healthcare provider immediately. By placing an order with phamcare.com , you agree to indemnify, defend and hold harmless Phamcare and our parent, subsidiaries, affiliates, partners, officers, directors, agents, contractors, licensors, service providers, subcontractors, suppliers, interns and employees, harmless from any claim or demand, including attorneys' fees, made by any third-party due to or arising out of your breach of these Terms of Service or the documents they incorporate by reference, or your violation of any law or the rights of a third-party.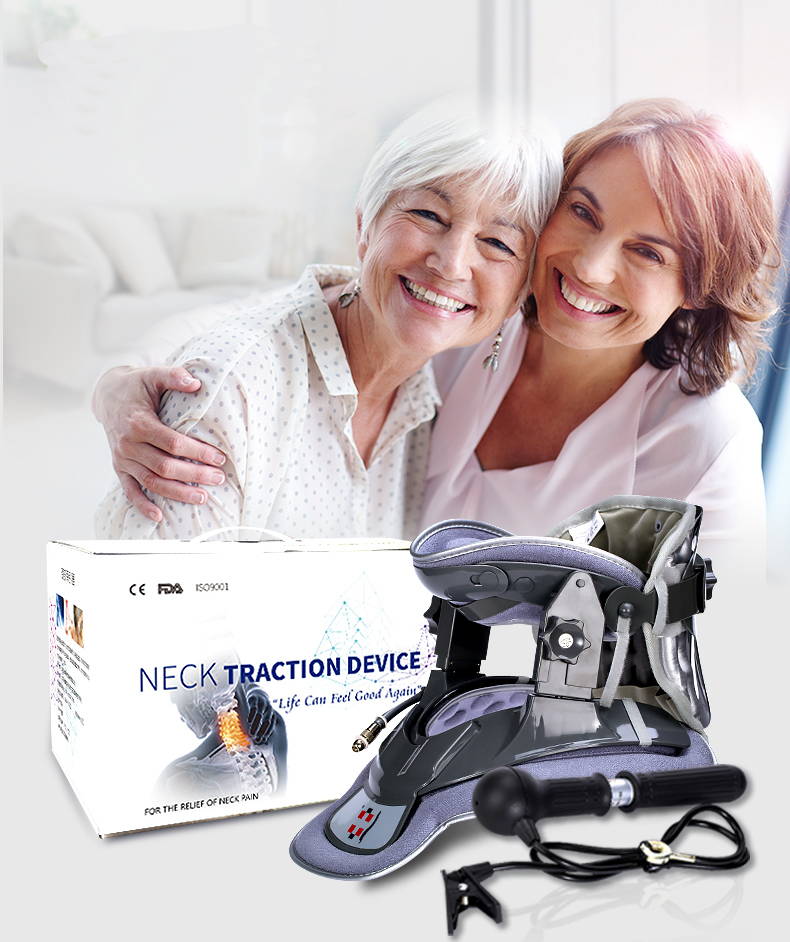 Established in 2018, Recovapy.com was formed to provide effective healthcare products .
We have established enduring business relationships with our customers because we have an in-depth working knowledge of the healthcare industry and that knowledge is reflected in our quality products and customer service.
We stand behind every one of our products with industry-leading guarantees and a customer-friendly return policy.